With the updated logo on He-Man's harness, it was also used for his ancestor in the 2002-cartoon continuity; King Grayskull.

In a flashback of Preternia we see Guards outside the Castle. They also wear the "H" on their belts. But what did the H stand for?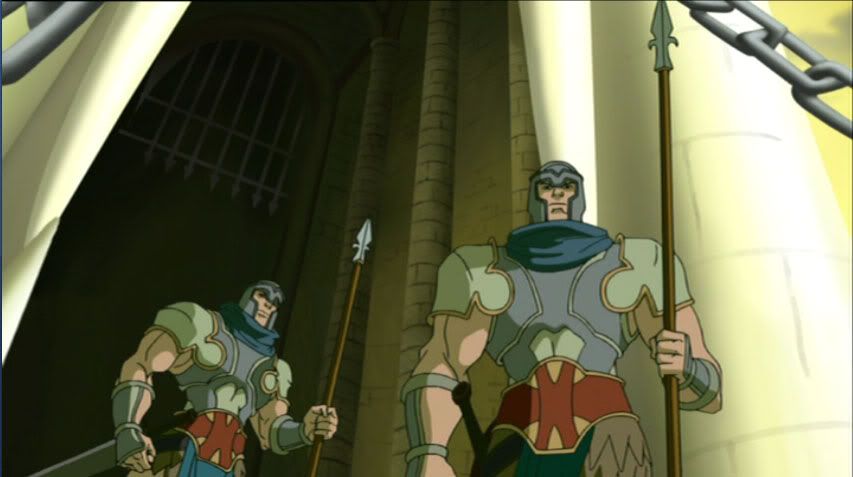 And yes, I reckon the symbol might not stand for any letter but have an entire meaning onto its own. But I'm still curious what meaning did it have.